Nowhere Far is the first monograph from English photographer Nicholas Hughes (b. 1963), bringing together fifteen years of his dramatic and often enigmatic seascapes and landscapes. Shot from a distance, and made to emphasize the high contrast between light and shadow, the scenes convey the power and mystery of the natural world.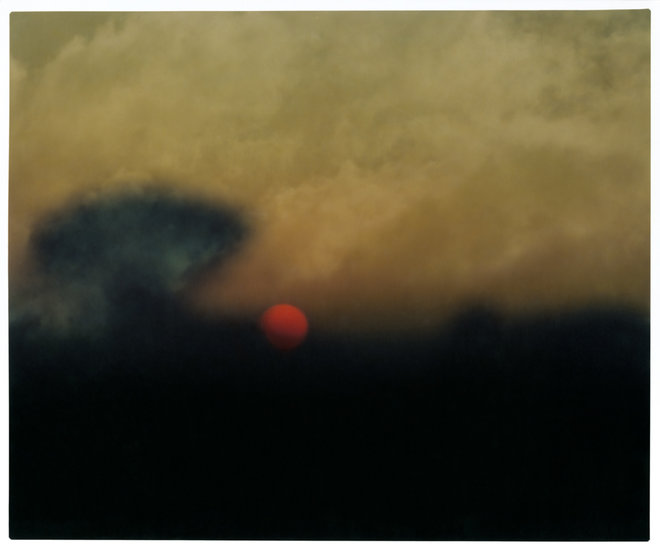 Nowhere Far opens with several images printed in black and silver ink on dark paper; light glitters off the water's surface and landscapes inexplicable. Later, the silhouettes of trees emerge from a deep green haze set against white paper, and then, unknown objects create shapes of light and dark in an abstract scene of red light. As explained in an accompanying text by Brett Rogers (a "foreword" that's strangely placed in the middle of the book), "Hughes embraces a modernist formal language informed by aspects of Minimalism, Abstraction and even Gestalt theory." The images, therefore, while recognizable, are far more symbolic than literal.
The photos comprise several of Hughes' series, though they're not captioned or even ordered strictly according to these groups. It seems only for formality's sake that a platelist informs us of the image names and dates. Rather, the emerging story is one of colour and aesthetics; moving from one shade of reality to the next. Whereas the book opens with silver-toned images, it ends with gold.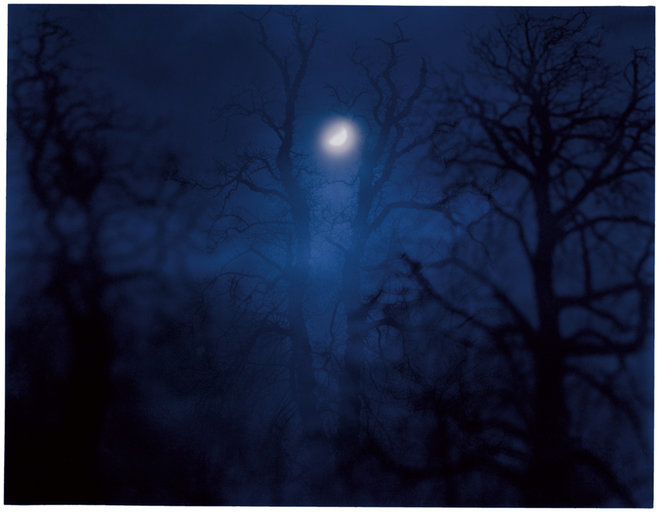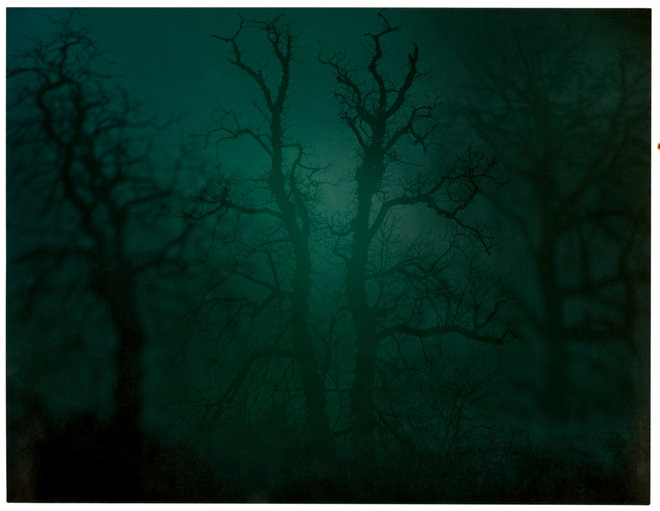 As the title may suggest, Nowhere Far illustrates the world around Hughes: Rogers informs us that the artist self-imposes a constraint on his images that they be "within walking distance of his home, whether it be in London, Cornwall or North Wales." The locality of these images, be it that they're abstractions and conceptualizations of nature, is not evident, however. It is through his collection of series in the book, together with the accompanying text, that we come to understand their geographic relation to him. Nowhere Far is a visual illustration that even known lands can be rendered mysterious.
---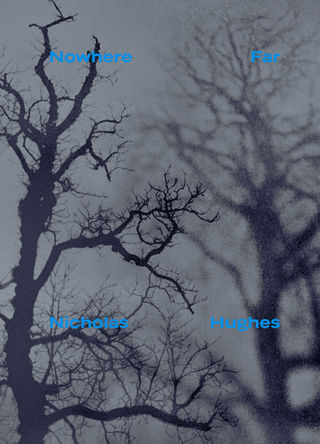 Nowhere Far is available from GOST Books.